Seminar/Event Management via the Intranet/Extranet
Online Registration and Program Overview for Employees and Internet visitors
Event Asministration

The IntranetNow Vistas Event- and Seminar Management application allows you to publish your events on the corporate intranet or your public web site – available to your employees via the intranet, your partners on the Extranet or visitors of the public site. Visitors can register online and get information on previously booked courses, seminars, etc. The many available views allow to browse future and past events. Past events are automatically put into the events archive.
Available Features:
- Event Administration
- Registration processing
- Automatically generated event Task- and Checklist
- integrated Budget Controlling.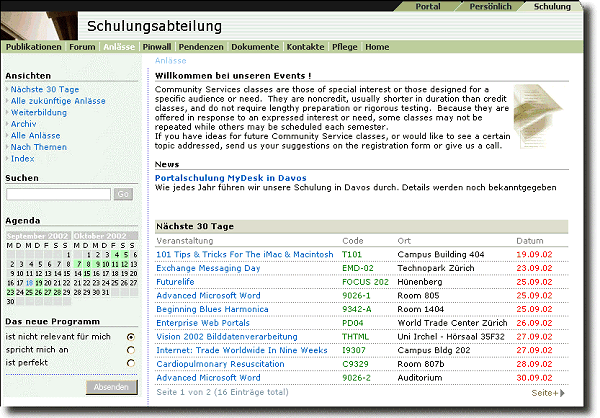 ©2019 AMREIN ENGINEERING AG