Microsoft Sharepoint Web Parts
Sitemap SharePoint Web Part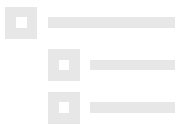 The "Sitemap Web Part allows to display and link to the sites within the current site collection either as tiles, an organization chart or as a tree view.
By default, it displays the subsites of the current site.

The Web Part can be used with Sharepoint 2010, Sharepoint 2013, Sharepoint 2016 and Sharepoint 2019 (both classic and modern pages).


SharePoint 2019 'Modern' version »

Product
Price
Sitemap Web Part for SP 2010
30 day Evaluation Version

Free
Sitemap Web Part for SP2013
30 day Evaluation Version

Free
Sitemap Web Part for SP2016
30 day Evaluation Version

Free
Sitemap Web Part for SP2019
30 day Evaluation Version

Free
Sitemap Web Part License Key
per Server License
USD 150.00
Deployment Instructions for SP 2010
Deployment Instructions for SP 2013/2016/2019
Deployment Instructions for SP 2019 "modern" pages
download the Web Part Deployment Instructions (PDF file, see above)
Follow the installation instructions in the PDF manual.
Navigate to a page where you would like to place the webpart and choose "Site Actions/Edit Page"
Add the web part to the appropriate zone. The web part is listed in the "Amrein Engineering" web part gallery section
Configure the following Web Part properties in the Web Part "Miscellaneous" pane section as needed:





Site Name: enter the URL of the root site to be displayed.
Leave empty to only display the current site's subsites or all sites in the site collection
depending on the "Show only subsites" setting.

Show only Subsites: check to only display the sites below the current site.

Display Site Icons: enable the display of the site icons.

Nbr. of Levels expanded: enter the desired hierarchical tree depth.

Chart Type: enter the desired sitemap chart type:

If the "Tiles" setting is chosen, you can optionally style the individual tiles by clicking the
red button in the lower left corner of each tile:





You can assign a tile background color, a tile icon and the icon color.
The icons can be chosen from the selection of "Microsoft Office Fabric Icons"as listed here:
https://uifabricicons.azurewebsites.net/
You alternatively can enter the URL of a background image.


CSS Style: enter any CSS styles as needed.

Options: enter optional additional web part settings.

License Key: enter your Product License Key (as supplied after purchase of the license key).
Leave this field empty if you are using the free 30 day evaluation version.




Please enter a comment below if you have problems with the installation, want to give feedback or have suggestions for improvements:
User Comments
Post a Comment



spadmin


9/16/2021 14:10
Hallo,
ist es möglich eine solche Ansicht wie die "Orgchart" Ansicht, von einer Liste zu erstellen? Es gibt ja den OrgChart Webpart auch, nur zieht sich diese Ansicht in die Breite sodass man immer horizontal scrollen muss oder aber das OrgChart aufklappbar ist, und immer nur zwei Ebenen darüber gezeigt werden..

Juerg


9/16/2021 14:57
spadmin,
Sie könen hier das Listen-basierte "Org Chart"-Webpart verwenden:
/apps/page.asp?Q=5901

Dieses kann pro Ebene interaktiv aufgeklappt werden:



Im obigen Fall ist sowohl "PROJECTS" wie auch "DEPARTMENTS" und "HUMAN RESOURCES" aufgeklappt.


Micael


11/18/2022 15:01
Hi Juerg,

It is possible to have a counter according to the number of visible sites whatever the chart type?
(for SP19)

Without count the site collection ?

With my best regards,
Micael

Juerg


11/24/2022 16:49
Micael,
we have now added the node counter to the "Sitemap" web part:



Please re-download the web part and then update the farm solution.

© 2023 AMREIN ENGINEERING AG